Notice: the_widget was called
incorrectly
. Widgets need to be registered using
register_widget()
, before they can be displayed. Please see
Debugging in WordPress
for more information. (This message was added in version 4.9.0.) in /home/.sites/404/site5206261/web/wp-includes/functions.php on line 5768
Driven by their craving to create pure Rock'n'Roll, Austrian Speed Metal Punks EWÏG FROST rose from purgatorial fires to storm stages all around the world. Over the top and gloriously go for the throat, mastermind Nïïtro (composing, lyrics, guitars & vocals) has tattooed a message of evil across the globe for eight releases and nearly twenty years. Their sound fuses the influences of scene icons, ranging from classics like MOTÖRHEAD and DISCHARGE, VENOM and CELTIC FROST to DARKTHRONE and CARPATHIAN FOREST. Armed with their explosive blend of Metal, Punk and Rock'n'Roll, EWÏG FROST are ready to raze your town to the ground.
Initially formed in 2003, EWÏG FROST put the pedal to the metal with hellfire roaring out of their hoods. Their engines howling like you're speeding through post-apocalyptic deserts, while the end of the world is breathing down your neck. Piece by piece they perfected a blackened Rock'n'Roll sound reflecting their apocalyptic visions. Over the years, the band has toured across the continents, performing with bands like DOOM, DISCHARGE, TOXIC HOLOCAUST and EXHUMED. It's no wonder that Stormbringer Magazine called them, "Austria's Finest Black'n'Thrash-Inferno"
Fueled by a diabolical mixture of Heavy Metal, Punk, and Rock'n'Roll, EWÏG FROST batter through the post-apocalyptic wasteland with fourth album Aïn't No Saïnt, infusing scorching variety into the grueling dreariness of everyday life. Singer, guitarist, and band mastermind, Nïïtro, allows his lustful desire for variety in music run rampant, integrating brass as he poaches in the hunting grounds of MOTÖRHEAD, DISCHARGE, ANTI CIMEX, simultaneously drawing inspiration from BATHORY, CELTIC FROST and VENOM.
Now, the band is gearing up for the release of "Ain't No Saint", their first new album in five years. It's a quantum leap forward for these thrashers and shows that they have a ton of fuel left in the tank. With their most ambitious promotional campaign to date pushing the record, EWÏG FROST are eager to start spreading their lessons in violence once more as the coronavirus epidemic approaches an end.
The wily Austrians also demonstrate their Viennese charm with the morbid humor they deploy in two grisly tracks, naturally sung in the infamous Viennese dialect. Aïn't No Saïnt features a musical fusion of D-Beat, Rock'n'Roll, Boogie, Thrash Metal, Blues, and Black Metal. It indulges lyrically in themes such as greed, love, addiction, desire, prejudice, politics, and class warfare. To achieve this mayhem, Nïïtro was joined by a supporting cast of members from MIDNIGHT, FRANZ FUEXE, BOOGIE HAMMER, ROADWOLF, MOTHERS OF THE LAND, DUSK, REVEREND BACKFLASH, THROES, YOUNG NAILS and SKATAPULT.
"I've never been more successful blending so many different variations of music so naturally into one work of art," Niitro says. "It's not about trying hard. It's about dying hard!"
Das brennende Verlangen nach purem Rock'n'Roll treibt die Wiener Speed Metal Punks EWÏG FROST aus der Hölle empor um von Österreich aus, die Bühnen dieser Welt zu erstürmen. In beinahe 20 Jahren tätowierte Mastermind Nïïtro (Komposition, Text, Gitarre & Gesang) mit acht Veröffentlichungen seine dunklen Botschaften in die Seelen begeisterter Fans. Einflüsse großartiger Szeneikonen wie MOTÖRHEAD und DISCHARGE, CELTIC FROST und VENOM bis hin zu DARKTHRONE und CARPATHIAN FOREST fusionieren unter Einwirkung der geballten Energie des Power-Trios. Mit ihrem explosiven Cocktail aus Metal, Punk und Rock'n'Roll werden EWÏG FROST auch Rest der Welt in Schutt und Asche legen.
Wenn EWÏG FROSTs infernale Motoren aufheulen, bleibt kein Stein auf dem Anderen. Seit 2003 liefern sie den perfekten Soundtrack, um mit Vollgas durch die postapokalyptische Wüste zu rasen, während einem das Ende der Welt im Nacken sitzt. Stück für Stück perfektionierten sie ihren rauen, mit Blues-Licks durchzogenen Sound, der ihre endzeitlichen Visionen lautstark manifestiert. Im Laufe der Jahre wüteten EWÏG FROST durch die Kontinente und teilten sich die Bühne mit Bands wie DOOM, DISCHARGE, TOXIC HOLOCAUST oder EXHUMED. Kein Wunder also, dass sie das Heavy Zine Stormbringer als "Österreichs feinstes Black'n'Thrash Inferno" bezeichnete.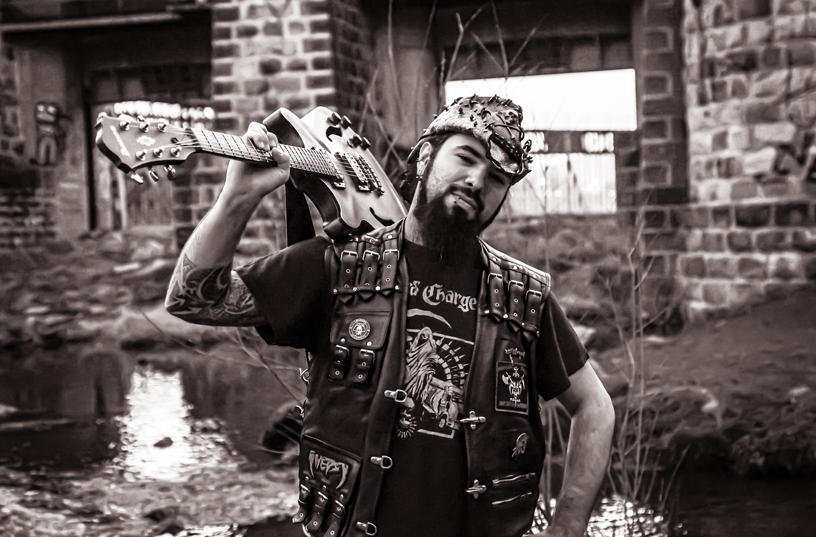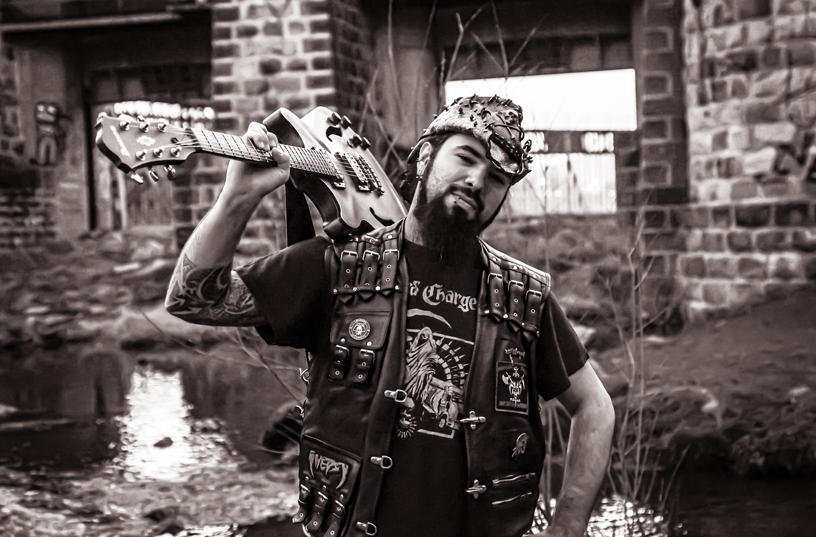 Es brodelt unter der Motorhaube der High Speed Rock'n'Roller. Mit "Aïn't No Saïnt", ihrem ersten Album seit 5 Jahren, zeigen sie, dass sie immer noch tonnenweise Sprit im Tank haben. Ihre postapokalyptischen Vehikel stehen bereit zum Angriff – Seite an Seite mit schwerem Geschütz, das die Musik EWÏG FROSTs durch ihre bisher ambitionierteste Promo-Kampagne weit über die wegen der Pandemie geschlossenen Grenzen hinausfeuert.
Vollgetankt mit einer teuflischen Emulsion aus Heavy Metal, Punk und Rock'n'Roll brettern EWÏG FROST durch das postapokalyptische Ödland und sorgen mit ihrem vierten Album Aïn't No Saïnt für Abwechslung in der Tristesse des zermürbenden Alltags. Dabei lässt Bandleader, Sänger und Gitarrist Niitro seiner Lust an der Vielfalt der Musik freien Lauf, integriert Blechbläser und wildert im Jagdgebiet von MOTÖRHEAD, DISCHARGE und ANTI CIMEX, ebenso wie er Inspiration in BATHORY, CELTIC FROST oder VENOM findet.
Die Österreicher lassen jedoch auch ihren Wiener Charme spielen und verpacken ihren morbiden Humor in zwei Songs, die im Wiener Dialekt gehalten sind. Unterstützung bekam Niitro von Mitgliedern von MIDNIGHT, FRANZ FUEXE, BOOGIE HAMMER, ROADWOLF, MOTHERS OF THE LAND, DUSK, REVEREND BACKFLASH, THROES, YOUNG NAILS und SKATAPULT. Die musikalische Mischung aus D-Beat, Rock'n'Roll, Boogie, Thrash Metal, Blues, und Black Metal ergeht sich textlich in Themen wie Gier, Liebe, Abhängigkeit, Verlangen, Vorurteile, Politik und soziale Klassen.
"Es ist mir noch nie so gut gelungen, meinen vielfältigen Musikgeschmack so natürlich und stimmig in ein Album zu verpacken" sagt Niitro. "It's not about trying hard. It's about dying hard!"