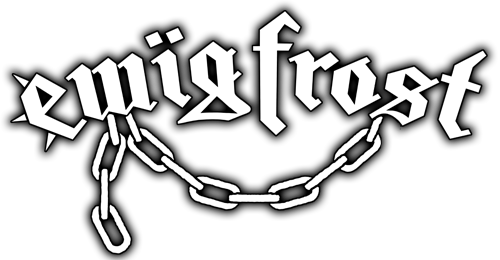 We are back & able to take care of all orders!
Read more ...
All orders being placed from September 1st - 12th will be processed and shipped after September 12th due to absence of business.
Read more ...
We regret to tell you that Doom & Fuel decided to leave Ewig Frost due personal reasons.
The last shows in this constellation will be:
We endeavour to build a new lineup for Ewig Frost and sadly have to delay all other shows!
_______________________________________
Es tut uns Leid euch mitzuteilen, dass Doom & Fuel aus persönlichen Gründen Ewig Frost verlassen.
Die letzten Shows im aktuellen Line-Up:
Wir sind um eine Neubestzung bemüht, müssen aber leider vorerst alle sonst geplanten Shows auf unbestimmte Zeit verschieben!